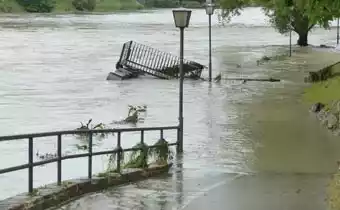 Flooding endangers lives, and it can harm the infrastructure and municipal buildings vital to the community. Flood prevention products like sandbags, flood barriers, and sandbagger machines, help with flood control measures to mitigate any potential flood damage. Sometimes, the flooding is worse than anticipated, but proper flood cleanup protocols can lessen the impact.
Contact us and we can help talk you through your flood control and cleanup needs.
Flood Prevention and Flood Control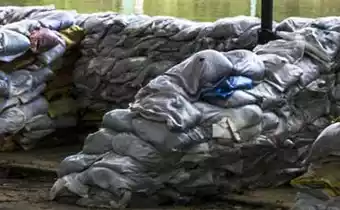 Flood control methods can be determined by the Emergency Management Department within a city or county municipality. One method of flood control is using sandbags or flood barriers to protect the perimeter of a property or building. Sandbags are available in a range of sizes, including a larger bulk bag size, suitable for forming a higher and stronger Flood Wall Barrier. An industrial sandbagger machine can facilitate the sandbag filling process. The sandbagger enables the city to fill sandbags at a much faster rate, which allows more sandbags to be available to the community in preparing for impending storms and flooding. See all our options for Flood Protection Products.
Flood Cleanup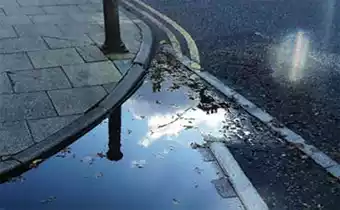 After a storm has passed and some of the flooding has receded, the cleanup begins. In the wake of the storm, areas affected by the city flooding can experience polluted streets and water bodies from floating debris. Straw or coir wattles can filter the water as it passes to the storm drains. This can help prevent debris from polluting the waterways and keep streets cleaner. Storm Drain Filters can keep the municipal water system clear by preventing debris from entering the grates.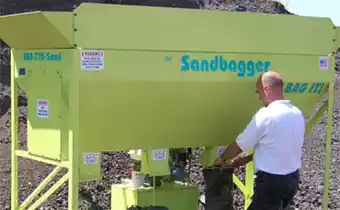 Clarion Municipal provides sandbags, flood barriers, sandbaggers, sediment and erosion control products, and more that can help with city flooding preparedness. We can work with you to help you prepare for any potential flooding and also help with flood cleanup to keep your city safe.
Find out how our products can meet your needs by visiting our One Clarion products applications overview page.
If you have questions about our flood control products, please Contact Us.