Soil erosion control after wildfire is imperative. After wildfires, mudslides can often come swiftly and without warning. When fire ravages a landscape, it hardens the soil, which stops it from being able to absorb the rain from intense storms. As the rain falls, it slides down slopes, taking with it debris, sediment, rocks, and whole pieces of landscape, causing destructive mudslides and destroying communities. Having the right soil erosion control products can keep your community safe from the destructive power of erosion.
Contact Us to find out more about soil erosion control after wildfire.
Forest Fire Recovery with Biodegradable Sediment Control
As a fire ravages a landscape, gases penetrate the soil that leave it with a hardened coating that make it unable to absorb water. This water runs along the surface of the soil taking sediment with it. For this reason, sediment control is essential during forest fire recovery. Biodegradable sediment control products like coir and straw are all viable wildfire cleanup options to accomplish soil erosion control after wildfire because they promote new vegetative growth.
Coir blankets and mats can be placed on slopes and in large open areas to prevent erosion and promote new vegetation. Coir logs and wattles are often used at the bottom of slopes and placed horizontally in places with water flow to inhibit the speed of the water and the rushing sediment. Additionally, straw products are economical and biodegradable products for soil erosion control after wildfire.
Wildfire Cleanup with Geotextiles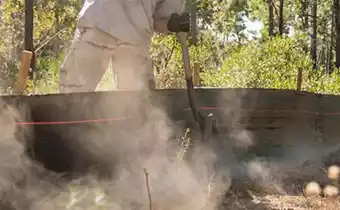 When mudslides send sediment rushing down a slope, having a last-ditch effort at the bottom of a slope to facilitate sediment control and limit the effects of erosion. Sometimes called silt fences, these wildfire cleanup solutions are used in broad areas where soil erosion and runoff are more spread out. Wildfire cleanup will be made easier with wildfire recovery solutions like a silt fence.
Made from geotextile fabric and woven wire, silt fences act as a staked perimeter of soil erosion control after wildfire. Silt fences are semi-permeable, which means they catch debris, silt, sediment, and other harmful objects that could tear away at the landscape and cause widespread erosion and damage while letting water to pass through.
Forest Fire Recovery and Perimeter Runoff Control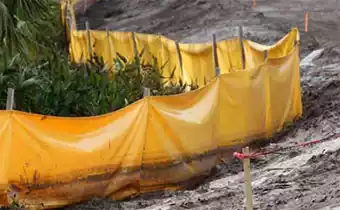 Other than geotextiles and a staked silt fence, other wildfire recovery options exist to accomplish soil erosion control after wildfire. A staked turbidity barrier is like a silt fence in that both perform similar tasks in similar places, but they differ in the material used to mitigate erosion. A staked turbidity barrier is made from impermeable PVC that does not allow water to pass through but diverts the water and sediment, slowing it down.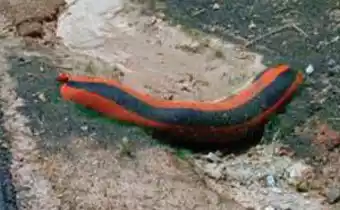 Another forest fire recovery and perimeter runoff control device is a compost filter sock. Made from a netting of polypropylene and filled with wood shavings and compost, these perimeter runoff control devices are meant to encourage soil erosion control after wildfire and filter sediment before it reaches waterways.
Clarion Municipal provides a variety of soil erosion control after wildfire products that can save your community time and money from the devastating effects of erosion and mudslides.
If you have questions about our sediment control products, please Contact Us.
See our One Clarion overview page for product applications to learn more about how our technical solutions can help your project.