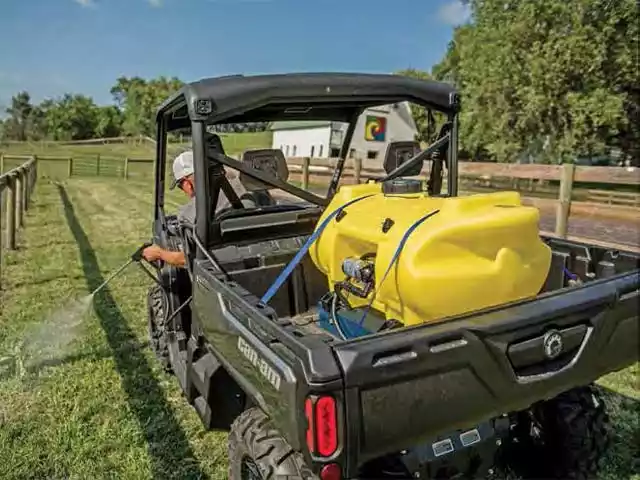 Water skids are essential for spraying on smaller jobs, in tight spaces, or for targeted applications.  They fit in the back of a pickup, atv, utv, or even on the tractor, and are very affordable.  We even have one that fits dump truck beds.  Water sprayer skids can typically be used with water, fertilizers, herbicides, and other water based chemicals.  Choose from sizes from an assortment of sizes and from a variety of boom and sprayer options.
To see our inventory online, please visit: Small acreage sprayers
Skid Sprayer Pdf's and Specifications:
Small Sprayers & Accessories(pdf)
UTV Sprayers (pdf)
Call us with questions or for a quote. Our friendly and knowledgeable customer service team is here to serve you. Call us today!
Our friendly staff is here to help you get the exact product you need!