For your convenience we have listed all our pdf's in one place so that you can find the information you need easier. When you work with One Clarion, not only do you benefit from time and cost savings, but you also have a knowledgeable resource that can coach you through any questions that you may have. For more information, please see our full line of Water Trailers.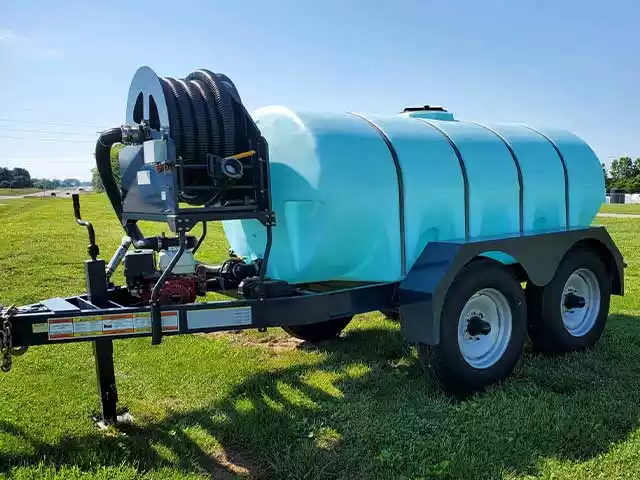 AquaDOT Water Trailers
AquaDOT are our premium trailers, featuring a 5 year trailer warranty and a 3 year non-prorated tank warranty, covering 100% of the tank. Built to haul heavy liquids, our trailers are equipped with heavy duty suspension, larger wheel bearings, heavier cast hubs, high-speed cambered axels, and highway rated tires. The frame has been designed for high-strength and active use that avoids cutting the channel iron, creating a stronger frame base. For extra strength, we reinforce the outer edge of the trailer as well. They are available in your choice of DOT or non-DOT trailers, and can be customized.
More Water Trailers
We carry a complete selection of water trailers, allowing you to pick precisely the size and features you need. Call us for help – we're here to serve you! 863-261-8388
Water Trailers by Application
Additional Information
Our friendly staff is here to help you get the exact product you need!