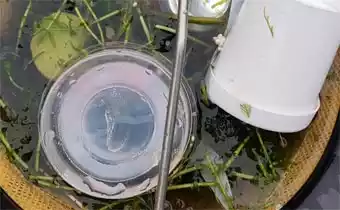 The Seabin trash skimmer can clean up calm bodies of water from plastics and pollution. Are you considering a Seabin in your calm water location? You will need a dedicated installation and maintenance plan for your Seabin to be most effective.
A Seabin maintenance and installation plan will depend on several site conditions in order to be most effective. Seabins need a reliable power source and power outlet that can be easily accessed. The pump for the trash skimmer requires 110v/220v and it comes with a 20ft power cable. The site also needs to have minimum wave action and water current speed. Trash skimmers were designed to thrive in calm water locations.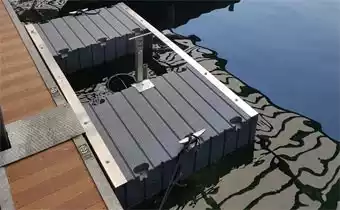 The type of dock will also depend on how easily it can be installed in a particular location. For example, fixed Seabin trash skimmers can only be installed on vertical docks, while mobile seabins can be mooredon fixed docks. The water level of the docks will also matter to the installation process. For a Seabin trash skimmer to be most effective, it will need to be installed in a location with a water level of greater than 4.4 feet at the lowest astronomical tide.
One Clarion can set you up with locations in need of a plastic pollution solution. If you're interested in details on a Seabin project cost, contact us with any questions. A Seabin project cost will include the amount of work associated with installing and keeping a trash skimmer in good working condition.
If you're interested in sponsoring a Seabin but unsure if maintenance is something you want to do yourself or outsource, read about some of the best practices for keeping your trash skimmer well-maintained.
Interested in a Seabin maintenance plan? Contact us for more information.
Watch How a Seabin Works to Capture Pollution
Best Management Practices for the Seabin Trash Skimmer
Emptying the Seabin
Turn off your Seabin before any bag change. When changing and emptying out the catch bag of your trash skimmer, the machine will need to be turned off completely. If you don't turn off the Seabin trash skimmer before you change the catch bag, the pump may become clogged.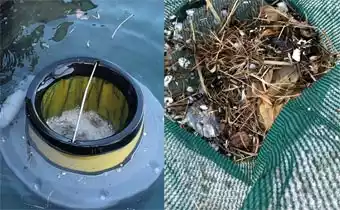 Where to Use the Seabin
Beware of algae, slime, pollen, and other clogging particles. If the area you are considering has a lot of floating algae or slime, then placing your trash skimmer in this area is not recommended. The catch bag might become filled and clogged if the amount is significant enough to pose a problem. Additionally, pollen and other clogging particles should be considered. During heavy seasons of pollen, it might be necessary to have more frequent bag changes or to wash the Seabin trash skimmer.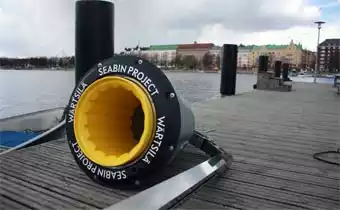 When to Take the Seabin Out
Turning the Seabin trash skimmer off for more than 24 hours? Take it out of the water. It's important to remember to remove the Seabin trash skimmer from the water if you will be turning the pump off for more than a day. Having the Seabin immersed in the water without having it turned on will damage the pump and cause biogrowth.
Cleaning the Seabin
When using the Seabin, watch out for excessive biogrowth. Seabin trash skimmers don't use anti-fouling chemicals in order to not harm the surrounding environment and the surrounding wildlife. Getting rid of biogrowth will entail cleaning off the Seabin with a pressure-washer. Depending on the amount of biogrowth in a particular area, a weekly gentle cleaning might be required for the trash skimmer. The catch bag itself might need to be pressure washed as well.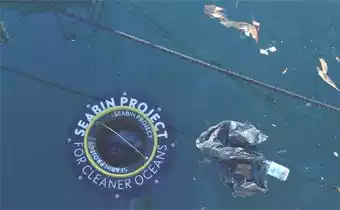 Seabin Best Practices
These best practices related to keeping your trash skimmer in good working condition will ensure it captures and contains as much plastic pollution as it possibly can. Are you interested in volunteer opportunities for maintaining a Seabin project? Maintaining a Seabin project is a great educational and charitable experience for schools, non-profit organizations, and other community outreach programs.
Maintenance Plan Opportunities
One Clarion is a US Seabin distributor ready to connect corporate sponsorships with locations and organizations in need of a plastic pollution solution like the Seabin. If you're interested in learning more about the Seabin's project cost or volunteering to maintain a trash skimmer, we can help. Contact us today.
Contact us if you have any questions about marina litter and sea garbage collectors like the Seabin.